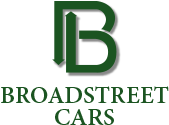 Crouchie's Fine Legs lost to Quinton De Flock by 17 runs
Man-of-the-match: Matt Kear
Often the gap between football seasons, despite the better weather and the odd holiday, can drag on a bit unless one follows cricket – the nation's summer game.
This, it must be said applies to quite a few of the KPR players who seem to fall into two camps – the utterly clueless and the devotee. But these differences were less than apparent in the inaugural KPR T20 Challenge. Indeed, were a few scouts watching from local clubs they may have been tapping up the novices than the experienced.
Teams were left to the luck of the draw, and the canny money was on Mikey Wicherek's 'Quinton De Flock' XI early given Jambo Crouch's 'Fine Legs' XI had old duffers like Tigger, Gazza and his semi-crippled son Chinga who is still recovering from two badly damaged ankles.
Crouch Jnr did win the toss however and elected to bowl first given there was only one ball available for the day. Despite this openers Woods and Harrison made a steady start with the bat until Midgers had the former clean bowled middle stump with a lovely slower ball. Slower balls would prove an effective weapon all day, and Adam East fell foul of another having skied another of Midgers deliveries.
That said it took a superb catch from Alex O'Shea running (and then sliding) down the hill to shift him, but the 'Fine Legs' were finding Harrison a different proposition. And this only got worse when Seamus came out to join him. Both handy cricketers, especially with the bat, Harrison reached the retirement threshold.
This brought Tommy Newell to the crease but he fell to Tigger's first ball of the match caught by skipper Crouch. Tigger ought to have had Seamus out caught and bowled the following over were it not struck so hard. Predictably, Seamus also went on to retire. As did Callum Toone and Matt 'bloody' Kear who was out first ball, only to make the most of his dog's life.
Kear's let-off was great for the spectators however as he hit six after six, including one that sailed far over the roof of the pavilion and there was more controversy to follow when East Snr came to the crease. Built like WG Grace he also does the same gamesmanship synonymous with the Victorian icon, and he refused to walk having been clearly run out.
The crowd, and a few players, were getting proper raucous at this stage and your humble narrator can seldom recall a more vibrant atmosphere at an amateur match. Every decent hit or wicket was cheered / jeered to the rafters, but it proved costly that extras (37 of the bastards mean umpire Colin's arms are probably as stiff as those who played the following day) were the 'Flock's' highest scorers in an innings that ended with then on 177 for five.
Judging by the empties, it would be fair to say the beer consumption easily equalled the run scoring and the 'Flockers' admirably maintained this when in the field and their opening bowlers Newell and East Jnr did a very tidy job. Newell made the most of his levers and was rapid with wicket keeper Harrison fortunate to stop a rising delivery hit him square between the eyes.
Overall the bowling was just too tight for Crouchy's men. Chinga retired undefeated on 25, but the majority struggled to get the ball off the square. Accordingly, they took delight in small victories and the O'Shea clan (John, Alex and Johnny) took great delight in brother / uncle James getting tonked by Midgley for eighteen off one over.
Sadly it was not to last as Man-of-the-match Matt Kear caught him superbly off O'Shea's second over thus exposing a rather long tail. Captain Crouch did his best scoring his maximum 25, but the resilience of Johnny and John O'Shea apart, Crouchy's men ran out of overs all too rapidly ending up eighteen short of victory.
In the end it didn't matter, for as keenly as the game had been played it was all hugs at the end. All except for bar manager El Boy who was getting irate at a ravenous squad of players scoffing East Snr's scrummy burgers and snags before paying for them.
Fair to say everyone had a proper blast © – can't wait to do it again next year!