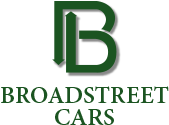 Keens Park Rangers 3 Lightwater 2
Goals: Josh Bullen hat-trick
Man-of-the-match: Josh Bullen
With the cricket season commencing at Fortress Pyrford, all roads led to Abbey Rangers this week for a victory that made the KPR first team league champions.
And yet, although utterly dominant, KPR had to come from behind after a speculative shot from distance 'yorked' Kev in goal. With the ball loose it was an easy tap-in, but it did little to disturb KPR's momentum with Bullen up top rampant.
Although he and Woodsy had already had numerous efforts blocked it was Alex O'Shea who won the penalty that led to Bullen's first goal of the afternoon. Never in doubt, KPR should have really gone ahead with Alex hitting the post after a deflection off the defender.
His brother Sam then made an impact, but on an opposing player, having blasted the ball into his 'charlies' from point blank range. Amusing as it was young Archie Harris was a happy man as he had been having one of the best contests on view with the temporarily departed opponent.
Indeed, Archie was sufficiently free he almost scored having hit the crossbar with a towering header. It did not matter, however, as a matter of seconds later Woodsy charged down a defender to present Bullen with an easy finish.
Ahead at half-time, the second half carried on in the same manner. Woodsy failed to make contact with a diving header and Rob Partridge also spurned a good opportunity at the far post before the opposition wasted a good chance of their own.
Each side then wasted one opportunity each. But, of the two, it was Doug Noble's that was the best. Such was the pace of the match a period of scrappy play was almost inevitable. Numerous fouls and misplaced passes broke up any attempts at football. Indeed, the only highlight was the return of the hapless 'Buster Gonad' then having his nose bloodied by the ball, which clearly had it in for him.
His afternoon then got worse as Bullen first won and then scored a delicious free kick at the edge of the box. The keeper rooted to the spot, he, like everyone else, could only watch as the ball cleared the wall and dipped before hitting the back of the net to rapturous applause from the massed spectators.
It seemed the job was done, except Kev kept things interesting until the end with a second spillage that allowed the opposition to regain a toehold in the match. But a toehold was all it was as KPR negotiated the remaining minutes with ease before the final whistle instigated some well-deserved celebrations.
While it was a shame some key players were not there on the day, their share of the celebratory 'pomagne' (wouldn't waste the good stuff) and post-match beer was gleefully consumed by players, supporters and committee members who deserve great credit for making this all possible. The phrase 'mes que un club' truly applies to KPR.