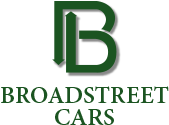 Keens Park Rangers Reserves 5 Royal Holloway 0
Goals: Johnny O'Shea, Archie Harris (two), Ryan Mitchell, Vic Hamilton
Man-of-the-match: Bruce McPhail
If the KPR first team's win over Cranleigh last week was a 'sell out' marked by unrelenting play, the ressies final match of the season was a veritable walk in the park as they emerged extremely comfortable victors.
The relaxed attitude may have been instigated by the referee who generously delayed kick off by ten minutes to allow the opposition's missing eleventh player time to arrive. In the end this still wasn't long enough, but it was the ressies who were a man down within minutes as Ollie twisted his ankle and was forced to brave numerous hours in A+E.
This led to Will Ponsonby's early introduction, and he slotted in (as you'd expect) nicely into a side that was utterly dominant without really trying too hard. Johnny O'Shea attempted an overhead kick before manager Liam hit a very good chance straight at a defender with the keeper stranded.
Johnny then opened the ressies account in a manner Liam maybe ought to have done, but he set up Archie Harris for the second with a well struck free kick that barely required Archie to jump to nod the ball in at the far post.
Archie almost notched again at the same post but his header across goal this time shaved the outside of the post, before something strange happened. That's right Chinga scored with a determined bit of play. He had, in fact, been displaying some impressive energy and speed down the right flank and he made the most of a kind bobble to burst through the opposition's defence and thwack the ball in from close range.
If the second half carried on in this one-sided manner, the same applied to Liam's afternoon and he maybe should have scored after Johnny had hassled the ball off the right back and cut the ball back, but Liam duffed it into the new keeper's arms before Vic had what looked like a perfectly legitimate goal struck off.
There was little he could do about the ressies fourth, and Archie's second, as man-of-the-match Bruce's blocked shot was guided by him on the volley in off the far post. It was so easy (going), that a groin injury that led to Fat Boy replacing Juan was not deemed any kind of threat to the result. Indeed, the few spectators present were hopeful his introduction might liven things up a bit – even if it was for comedy value.
A volley from Will that went close had woken them from their slumbers, but Fat Boy probably should have scored with two or three good opportunities that he couldn't quite strike cleanly enough. Liam, on the other hand, was making his own chances, but two or three efforts from distance failed to test the keeper.
In the end it was the energetic Vic Hamilton who sealed the match with a nonchalant goal from distance that sailed majestically over the keeper's head. Having suggested this was what he'd been trying all afternoon, Liam was put in his place by co-manager Callum's "that's what happens when you get it on target".
Amusing as this was, all eyes remained on Fat Boy who almost capped off the season with a spectacular 'scorpion kick' even if it went spectacularly wide just before the final whistle on the match and a long season for the managers who have done well to keep things ticking over. Well done to them and all who played.