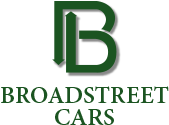 Keens Park Rangers 2 Hambledon 0
Goals: Josh Bullen, Luke Mitchell
Man-of-the-match: Rob Partridge
If the KPR first team won out in this well-contested top of the table clash, they never looked entirely comfortable despite a very encouraging opening ten minutes.
In fact, KPR really should have taken the lead, but the opposition keeper denied them with an excellent double save. As the opposition keeper found last week against the ressies, a superb individual display was not enough to save the day, but he did pull of another strong save before an outrageous bit of skill finally breached his defence.
While it was well worth waiting for the more pessimistic supporters were fearing it might be "one of those days" as Dan Way and Seamus Leonard had supplied some delicious crossed that ought to have, at least, led to an attempt on goal.
In the end it didn't matter as another delivery from the right was met by a pirouetting – in midair I might add – Josh Bullen who 'scooped' the ball into the far corner with – I assume? – his instep.
Although a deserved lead a side as good as Hambledon were not going to let KPR have it all their own way and it took resolute defence to ensure a goal was not conceded. Kev in goal matched his counterpart at the other end with two excellent saves before Luke Mitchell got a most welcome second goal after some good approach play down the left.
It was at this point that things got a tad tricky, however. Not only were KPR inviting trouble by playing too deep, the referee seemed to take a disliking to the home team given some rather inconsistent decisions. Nonetheless, the half ended with KPR on top.
The second half began much the same, with the opposition forcing an early save from Kev and then hitting the post with a thunderous shot. This said, the defence were resolute – especially from man-of-the-match Rob Partridge who putting in a tremendous shift in keeping the opposition's centre forward very quiet.
Everyone was doing their bit and, having weathered the storm, KPR were beginning to look dangerous on the break once again. A last-ditch interception here, and a misdirected pass there meant attempts on goal were rare, but an early effort from Woodsy Junior was, again, well saved before he played an excellent pass through for Bullen who was controversially flagged offside before he put it in the net.
For all money, it looked like Bullen had had to outpace the defenders in order to get ahead of them and his frustration at the decision led, rather unfairly given the lack of any flowery language, to a sin bin that not only put KPR under more pressure, but almost required the purchase of some new water bottles.
Fortunately, the period of playing with ten men was survived and, with fresh legs being brought on, the opposition never really looked, for all their sustained pressure, to breach KPR's rock solid defence before the referee blew for full-time to loud cheers.
With ten games to go, KPR have a great deal of work ahead of them, but you can't help but feel confident as long as the defensive discipline displayed this week is maintained – for there are always goals in this team. Keep going lads.