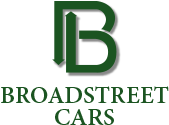 Enigma Variations
Keens Park Rangers Reserves 2 University of Surrey Reserves 1
Man-of-the-match: George Searle
(credit also to Nick Pogson, Aiden Gerber and Fred Deeran)
It may not have been a 'classic', but the ressies hard fought win over the University of Surrey at fortress Pyrford was extremely entertaining.
Indeed, the ressies needed to be at their best to overcome a very decent opposition – even if the early signs were dubious, as the ressies should have been a goal behind within the first seconds of the game after some very sleepy defending. Luckily the opposition forward was equally dopey and completely scuffed a golden opportunity.
As bad as this was, it did not look as if it would prove crucial as the University XI dominated the first ten minutes, with keeper 'Pogers' pulling of a string of excellent saves. Going forward, attacks of any description were rare for the ressies, and attempts on goal even rarer until manager Liam Harrison managed a shot at goal. If this went straight to the keeper, a decent cross from the right evaded that most enigmatic of players Vic at the far post.
It was then luck that evaded the ressies after an attack was repelled by the opposition keeper as far as man-of-the-match George Searle in the midfield. George struck a superb effort that was heading into the bottom corner at pace, but not only was he denied by a good save from the keeper, so was Harrison after putting the loose ball into the net by a very dubious offside flag.
This naturally caused a bit of controversy. Chinga in particular was giving his mouth more of a run out than his legs when defending was, once again, the priority. Luckily Pogers and Owen were on hand to deny a dominant opposition who were being afforded too much time on the ball.
But then, out of nowhere, the ressies took the lead – and how – after George managed to squirm the ball out to Fred in the midfield. Fred, who displayed an enviable amount of energy all afternoon, typified his positive performance by immediately rushing towards to opposition's goal before surprising all involved with an early shot, from what must have been 30 yards, that sailed over the keeper's head.
Bizarrely, Chinga felt this was an opportunity to revive his complaints about the offside. But he might have has a point later after a clear offside flag for one of their players was conspicuously ignored by the referee.
Ultimately, there was no harm done until the second half when James Kear – a man not known to make a fuss – got a nasty whack on his ankle. Typically, he played on but the opposition's equalizer stemmed from his inability to jump for a ball that was, two passes later, lobbed over Pogers head.
With Kearo coming off straight away, this gave Chinga, who had been subbed at half-time, a reprieve. Could he go from zero to hero?! Well, no. But he did seem happier not having to deal with their pacey winger. James Crouch was, on the other hand, coping quite well and it was he who began to initiate some good attacking play down the right wing.
Liam certainly appeared to have a bit more space on this side of the pitch after a couple of opposition substitutions and it was the enigma Vic who really should have capitalized. All on the touchline were encouraging him to attack the far post as Liam shaped up for a cross, but he failed to make the run with the ball passing harmlessly wide for a goal kick.
With no more than a couple of minutes to go the KPR supporters were cursing Vic for his reticence as it seemed a draw was on the cards. But before many had finished cursing, the opposition keeper inexplicably tried to play the ball out short, thus giving Vic the opportunity to intercept and close in on goal.
This time, having been in the right place at the right time, Vic scored (even if the ball went in off the keeper) and, with only a minute to go, the game was (like so many life opportunities) stolen from under the students' noses. One had to feel for them, but the ressies had, on balance, done enough. Let's hope they replicate that next week.