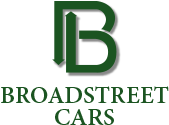 The Fog of War
Keens Park Rangers 0 Merrow 0 
Man-of-the-match: Jonathan O'Shea
Although goalless, the troops were royally entertained by a much anticipated and highly competitive contest at Fortress Pyrford this week. Indeed, the occasion was clearly so important to both teams (almost all knowing each other well from youth and senior football), it effected play – and decision making – on and off the field.
This is, of course, a compliment to both teams who were fully committed to their cause. And, of the two, it was KPR who hit the ground running. Indeed, it took a strong save from the 'Merra' keeper to deny Bruce McPhail from a superbly struck shot from outside the box. This was quickly followed by another save from Dan Way and yet another from Michael 'Woodsy' Woods after he snuck in to intercept an under hit back pass.
So far, so good. And yet, the oppo soon had a good chance of their own once keeper Kev allowed the ball to bounce in his area. Mercifully, the header (under some severe Kev-shaped pressure) went wide, but what proved to be one of the key moments of the match came when captain Chris Butler done himself a mischief when attempting to see the ball out of play.
Clearly in a great deal of pain Butler took some time to return to his feet and much of the talk on the touchline was to bring on Callum Toone to, at least, assess the damage. Clearly made of strong stuff, Butler deemed himself able to continue, but he looked most uncomfortable from this point onwards.
This went for the game as a whole during a period of play where asserting physical rather than footballing superiority took precedent. This certainly added an element of 'spice' to the match, and it was clear that the players and spectators were enjoying the spectacle. Of the various contests it was Dan Way's running battle with the opposition number two, and man-of-the-match Jonathan O'Shea's daunting task of keeping a lid on the Merra number nine that caught the eye.
Of the pair, it was right back Jonny (who had played up front for the ressies the previous week) who had his work cut out and as much as he did an excellent job in suppressing the skillful number nine KPR were fortunate his best effort struck the post. Nevertheless, a clash of heads just before half time ensured Dan attracted the most attention as, once again, both players were incapacitated for some time. Both were able to continue, but whether or not this bang on the head had anything to do with Dan proposing to his long suffering girlfriend that evening is uncertain (CONGRATULATIONS Dan and Jess)?!
Once underway, the second half began much like the first with KPR creating a good chance early on. Again, they were denied by a good save from what proved to be the last clear-cut chance from open play. 'Open' might be a bit of a misnomer regrettably, for the second half got increasingly fractious as it went along.
Fouls were a good deal more common than eye-catching maneuvers and the referee, who had an excellent game, was eventually forced to book the opposition captain after one too many mistimed challenges. Now, it seemed, the desire to win appeared to be replaced by an unwillingness to lose. Full-blooded commitment to tackles notwithstanding, KPR went into their shells and sat back so much they were in danger of inviting trouble.
If that didn't help matters Simmo then emulated Butler in nobbling himself in a firm but fair tackle. From the touchline it looked as if his kneecap had slipped down his shin but, once again, commitment to the cause clouded judgement and he played on. Unlike Butler, Simmo's misplaced bravery could not last, and a substitution was required.
Although one of KPR's most influential players this loss effected the game little and only a perilously close free kick from Way and an injury time shout (not very loud it must be said) for a penalty proved noteworthy before the referee called time on what was – despite the lack of goals – an excellent match.
Handshakes and beers in the sunshine after the match were great to see. And yet, the repercussions of the match remain to be seen. With at least one of the club's best players likely to be absent for a week or two (and another acquiring a fiancée), certain veterans have already been put on notice for next week. One way or another it seems clear the entertainment will continue!!