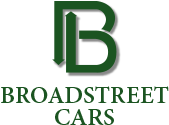 Keens Park Rangers Reserves 1
Wrecclesham Reserves 1 
Goals: Ryan 'Chinga' Mitchell
Man-of-the-match: Ryan 'Chinga' Mitchell
While the KPR Ressies battled hard for an opening draw 'at home' against a well organised Wrecclesham, it was always going to be difficult to follow the first team's sterling performance 'away' against the same opposition.
This was compounded by the fact co-manager Callum Toone way also 'away' in bonnie Scotland, whereas fellow manager Liam Harrison was barely present after a heavy day-nighter at the Oval. Indeed, Tigger was so concerned he'd be over the limit all windows were open to avoid breathing in Harrison's boozy stench.
Once underway the match itself looked fairly even until the opposition's Rob Beckett look-a-like in central midfield began to pull the strings. Predictably, this was no joke for the ressies, and it was Beckett who was laughing after a speculative shot from distance was left to dribble into the far corner by keeper Tom (this wasn't quite as bad as the goal conceded by 'comedian' Joel Dommett in that evening's Soccer Aid match, however).
Less of a surprise was Harrison's exit after less than fifteen minutes, and the introduction of Bruce McPhail proved to be a timely boost. Now able to exert some pressure on the opposition, a half cleared attack fell to Johnny O'Shea some twenty-five yards out and his measured chip looked like being an early goal of the season contender until it hit the crossbar and bounced into a grateful keeper's arms.
No goal it seemed from the technical area, but eyewitness Chainy – who was emerging from the bar at the crucial moment – revealed the ball was "well over the line". If that was no laughing matter, the ressies were grateful that the opposition shifted Beckett into defence where he could be less effective, and the second half was a far more even affair.
Bruce got the first effort away, before man-of-the-match Chinga shanked a shot from thirty yards. It may have almost turned into a good pass were it not for an offside flag, but the crowd had something authentically funny to laugh at for the first time in the match.
There was also some good team and individual play to enjoy following the introduction of Dan Way. And, with the pressure beginning to build on the opposition, Chinga prodded in from six yards after the opposition failed to deal with a Connor Reeves corner.
You could see Chinga's smile from space, and it ought to have got even broader but for an inability to put the game to bed. Johnny, in particular, either couldn't quite get on the end of things or was denied by some good defending, but the ressies were grateful to Tom in goal for making a good save after finding himself one-on-one against a fast-breaking opposition forward.
Overall, with a large number of players missing, a draw was a fair result that a fuller squad will be able to build upon. Here's to an exciting season!