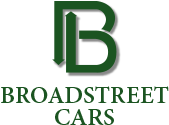 Keens Park Rangers Reserves      0
Chiddingfold Reserves                     3 
Goals: No chance
Man-of-the-match: George Searle
After last week's heroics, and a comprehensive five-nil victory for the first team on this double-header Saturday, the ressies fell at the first against a determined Chiddingfold.
Although 'Chidd' looked the strongest physically, the start of the game wasn't too bad and a headed clearance from captain Chinga (66/1) led to a chance for manager Liam (40/1) after 'middleman' Midgers (14/1) had passed the ball in behind the opposition's high line. A shot from distance with the outside of his boot went just wide and that, sad to say, was as good as it got in the first half.
While man-of-the-match George Searle (16/1) was putting himself about in the midfield, Adam 'accident and emergency' East (100/1) attempt to join in were less successful and he was denied an opportunity to have a wrestle with the opposition winger by a brave / foolhardy referee who threw himself in-between the warring factions.
If the football was uncomfortable to watch, the lurid kits made matters worse. There was, however, a smidgen of entertainment as the Walrus (200/1) in goal went for a distinctly ambitious gallop in an effort to see the ball out for a throw-in!
Those watching were half enthralled / half horrified as this 'top weight' outsider endangered his well-being. As it happened it was Steven 'double carpet' Kemp (33/1) who pulled up lame. Lucky for him the curtain didn't go up, but his exit forced an early substitution allowed the 28-hand high Tommy Newell (16/1) to enter the 'bray' (boom boom).
It was then George's turn to pull up after a very hefty, and very late, challenge. If the entrance of young colt Johnny 'missing apostrophe' O'Shea (12/1) raised energy levels, there was little change in fortunes and a bitterly cold half ended goalless.
For the supporters, half-time was mostly of interest as Dan Way (non-runner) did the draw for his Grand National sweepstake and a welcome cup of tea, but whatever was said among the players, we're pretty sure it did not sink in. There was a lack of clear thinking all over the pitch, and this soon proved costly at the back where the Walrus and Callum got themselves into a right old muddle before the latter needlessly headed the ball out for a corner.
Needless to say, Chidd scored a relatively easy goal at the far post, and matters deteriorated further after Jake Ladd's (66/1) missed clearance led to a second after a good finish left the Walrus with no chance.
There were, apart from the odd corner, free-kick from distance and a reasonably decent shout for a penalty no chances for the ressies at the other end either. But. Hold your horses. Tommy finally found his feet and a flurry of activity led to an opportunity for Jack Lacey (20/1). But, having carved out a rare opportunity, he decided to cross (unsuccessfully) when he would have been more than justified in having a shy at goal.
Another free-kick flattered to deceive and this minor revival was put to bed when the Walrus, like a riderless horse, attempted a dribble out of his own box. He may have cleared the first, and even the second, but his legs soon buckled  and he kicked the ball straight to an opposition player who returned the ball with interest into an open net.
Laugh or cry? It didn't matter (I think my tear ducts were as frozen as my fingers at this point). For everyone knew the race was run, and a final headed chance for Johnny did little to warm the heart.
Fortunately(?), the ressies have the opportunity to make amends as early as Tuesday against favourites Hambledon. Giddy up fellas!!!