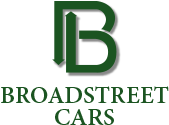 Keens Park Rangers Reserves 0
Tongham Firsts 8 (eight) 
Goals: You are joking? 
Man-of-the-match: George Searle 
Bookings: Rainell Perez, Ryan Midgley 
Despite warnings from Dave 'the agent' Wilkes that the ressies needed to "get up" for this week's cup-tie, they failed miserably in what was a bit of a hiding (to say the least) by a very motivated opposition.   
As such it is best to get the excuses in early and a combination of antiquated competition rules, and a couple of injuries, meant (despite no first team game) only twelve players – including a couple of season debutants – were available. That said, it wasn't a bad team on paper. But, for whatever reason, this they performed as badly as the current government. 
While the early skirmishes were balanced, nothing noteworthy occurred until one of the debutants, Rainell Perez, was booked. Indeed, it was all rather scrappy until Tongham's first goal emerged not so much 'out of the blue' but the sun as Tom, making his season debut in goal, clearly couldn't see the ball delivered from a free kick from his left.  
If that was excusable, the second, which went straight in from another free kick, was less so as there was a bit more cloud cover. Nevertheless, it was a real head in hands moment, and it was abundantly clear the ressies had their work cut out if they were to get anything from the game.  
And yet, there appeared to be little or no obvious desire to rectify matters. Only George Searle, in the midfield, was putting himself about, and the ressies were grateful to him for putting an opposition player off a free header inside the six-yard box by throwing himself at him like a Belfast sink.  
As it turned out, the respite was momentary after a shot from the edge of the box was spilled by Tom. If the first forward appeared to make a meal of things in diving over Tom's attempt to retrieve the ball, any cries for either 'simulation' or a 'penalty' were negated by a second Tongham player who simply put the ball into an empty net.  
While there were futher chances for the opposition, the ressies finished the half without a shot on goal – unheard of – and things did not improve much in the second as Callum scored an own goal with his, usually reliable, head early on.  
Having made a positive impact as substitute in previous weeks, Olly Birts presence was encouraging, and there was finally something to applaud after some decent play from Midgers led to a shot from Tommy Newell (sadly his pre-match fart remained his most memorable contribution of the afternoon). Olly then demonstrated some calm play and unleashed a well-struck shot with his left, but it sadly went straight to the keeper. 
If the little baby Jesus and his old man love a trier as much as is rumoured, then man-of -the-match George's stocking will be overflowing come Crimbo as he continued to throw himself about with ungainly abandon. The trouble was he was rarely making any kind of contact (despite the opposition's all too frequent squeals of protest). But, in a game almost bereft of humour, the crowd erupted with laughter after Chinga was effortlessly put on his arse by the opposition's centre forward.  
The mismatch was made complete after an all too easy fifth … and they kept on coming … even if the ressies should have scored at the far post after fierce shot from Olly poleaxed a defender. Sadly, it looked like Jake Ladd forgot he was in the opposition's box and he cleared the ball rather than scoring past the oncoming keeper who was also hurt.  
Bodies were everywhere and the referee really ought to have put some of the players out of their misery at this point. Tom, however, wasn't one of them and he redeemed himself by making a series of good saves that, at least, kept the scoreline in single figures. And as soon as the eighth went in the referee blew for full time and the end of what was a grim afternoon. But, of course, it never takes long for the government to put football, and the term 'shambolic performance', into perspective.  
Bill Shankly may be famous for saying football is more important than life and death, but we all know differently. So, let us chalk this 'free hit' in the cup up to experience, and resume on the other side where the 'sunlit uplands' of 2021 await!