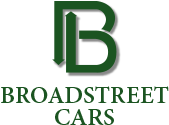 Hambledon                       2
Keens Park Rangers      2 
Goals: Michael Woods 1, Sam O'Shea 1 
SAM O'Shea's late equalizer earned KPR a point in the first of three successive away fixtures. 
The visitors had the best of the chances on the day and can take plenty of positives out of another solid performance. 
The defence dealt well with one of the league's better strike pairing and limited them to a handful of half chances throughout the game. 
There was late drama too when Dan Way was brought down in the box, but the whistle sounded for the end of the match rather than a penalty. 
The Match 
A sluggish start on a wet and windy day saw KPR fall behind very early. An early cross wasn't dealt with leaving the Hambledon striker an easy finish. 
As has been a theme this season though, KPR showed fight in getting back into the game against an unbeaten Hambledon side. 
Clear cut chances were hard to come by, but KPR levelled after a quick corner.  
MoM contender Connor Reeves deliver an exquisite cross with the outside of his foot and Giorgio Chiellini Michael Woods headed home his sixth goal of the season. 
Rob 'Gangly F***' Partridge and Chris Butler continued to give the Hambledon strikers no time on the ball and heading everything that came their way. 
KPR nearly went into half time with the lead after Seamus Leonard's overhit cross found the young Wicherek at the back post but his volley spooned over the bar. 
The second half saw KPR playing into a driving wind, making clearing the ball difficult for Big Kev and the defence. 
Chances were even scarcer in the second period, but Sam O'Shea came closest to giving his side the lead with a left foot lob that nearly caught the keeper napping. 
Hambledon then took the lead after confusion left a free strike on goal inside the box leaving Kev no chance. 
However, once again KPR came back at their opponents. Super sub Dan Way weaved past a couple of tackles and delivered an inch perfect cross to see O'Shea level the scores. 
Woods thought he had won the game late on after his acrobatic strike required an excellent save to prevent what would have been the winner. 
Just as the game was fizzling out, Winkle burst into the box and was clearly brought down in the opinion of everyone but the referee. 
That was to be the last action of a competitive game between two sides sure to be closer to the top of the table. 
KPR travel to Ottershaw next week who are coming off the back of a 2-1 win over Shottermill & Haslemere. 
Keens Parks Rangers is a Guildford, Surrey based football club and we are always looking for new players and sponsorship opportunities. Get in touch with us through our website or our social channels.