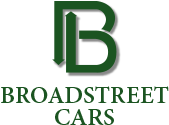 Keens Park Rangers     0
Coronavirus                   10
People of the Match: Key workers everywhere
Billy Shankly, the legendary Liverpool manager, is famous for saying "Some people think football is a matter of life and death. I assure you, it's much more serious than that". He was, of course, wrong then and he's been proven to be doubly wrong now given the global pandemic that has now resulted in the season being voided.
This news has proven particularly disappointing for KPR's ressies who were top of the league having lost only one game. Much credit to all involved in what was a superbly resilient season, but it is co-manager Mungo who deserves all the plaudits. His tireless graft off the field only being 'matched' by his on-field performances, which were equally, ahem, 'labour intensive'!
Joking aside, it goes without saying (so I'll say it anyway) that we, as individuals and a club, made tremendous progress this year. Irrespective of the way it has ended, this season was one of the club's very best and we are, undoubtedly, one of the best clubs locally. There is always room for improvement of course, but there is little doubt, in terms of social activities, KPR are second to none. This year's quiz was a vintage edition of the genre; Spoof is well on its way to becoming an Olympic event; and the Cheltenham day arranged by Osh was marvellous – even if we didn't realise, we were taking more than a punt on the nags! It is a shame that the trip to Portugal has also been 'voided'.
The addition of some new faces on the pitch and the touchline proved vitally important – especially over the bar and between the sticks – and the fact some of the older faces stick around to help is priceless. Admin kings Woodsy (Snr), Crouchy (Snr), El Boy and 'uncle' Nico enable others, who are still able, to run around to enjoy themselves (maybe not Liam this year). And, behind these scenes (there are always #scenes no?), there is Dave 'Agent' Wilkes who, amongst other things, secured the club a new kit and some sponsorship deals.
Ultimately, the administrators do this because they derive satisfaction from the efforts of the players who all contributed to what was, despite Mungo's messages to the contrary, a really enjoyable season. Let us hope we can all reconvene in July or August to do it all again.
Until then take care and keep in touch via the re-branded #SendNudes Whatsapp group.
Keens Parks Rangers is a Guildford based football club and we are always looking for new players and sponsorship opportunities. Get in touch with us through our website or our social channels.