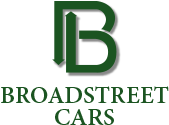 Milford and Witley Reserves          1
Keens Park Rangers Reserves       4
Goals: Vic Hamilton, Ryan Wallis, Steven Kemp, Jake Ladd
Man-of-the-Match: Jake Ladd
Without ever truly dominating the ressies registered another important victory over Milford and Witley in the league on a pitch that did much to stifle both teams.
If the number of opportunities were any kind of guide, the ressies were by far the better of the two sides early on. The first fell to Jamie Hunt after some good wing play down the left, but it was the engagement duo of George Searle and Connor Reeves who stood out with some solid tackling.
This allowed Ryan Wallis to be a little more creative in supplying Hunt and Vic Hamilton up top. Indeed it was good hold-up play from Hunt that allowed Reeve to storm into the box and force a foul that led to a penalty that Vic tucked away confidently.
Further chances emerged at very regular intervals. First, Hunt, and then Reeves, were denied by good defending before Kempy headed over before Wallis volleyed in a well-directed corner.
The opposition, a little belatedly, then got their act together and the ressies were grateful the Calum Toone and Jake Ladd for last moment interventions. Ladd, is a less orthodox defender than the absent Rob Partridge, who had his ankle fractured last week (get well soon), but he proved just as effective in a strong man-of-the-match performance.
The ressies then extended their lead further good pressure up top was seized upon by Kempy who placed the ball inside the far post, but the dying minutes of the half belonged to the opposition. Some of this was the ressies own fault. Inexplicable crossfield balls, that invariably found a blue rather than an orange shirt, were a problem, but it was keeper Kevin Myers, in particular, who was grateful to Toone after a miniscule forward nicked the ball and teed-up a colleague who would have scored were it not for an excellent block from Toone.
There were certainly warning signs aplenty and the ressies really ought to have dug in deeper but the second half was marked by what looked like complacency. Despite themselves it was still the ressies who created the most chances. The first of these fell to Searle before Wallis forced a good save from distance.
The opposition, particular players certainly, were getting a little frustrated and they were often to be seen cajoling the referee unnecessarily. As we all know Vic it about eight stone wet through, but his deceptive strength triggered the left back who claimed, from a prone position, he'd been "pulled back". Such a claim was too much for one of their own supporters behind the goal who shouted, "stand up you twat!".
Mirth inducing it may have been, but it was the ressies who felt the need to freshen things up. Co-manager James Nixon then came on for Hunt and he also tested the keeper from distance before going on a trademark mazy run past four or five defenders into the box. It would certainly have been one of the goals of the season, but a defender managed to deflect the ball onto the crossbar.
Was it all too easy? Were certain players struggling for fitness? It was hard to tell, but everyone appeared to switch off allowing a soft, but well taken, goal for the opposition. This prompted a further change with poor man's Gareth Bale Charlie Pocock coming on for Kempy and it was he who delivered the corner that Ladd nodded in to re-establish the three-goal margin.
Ladd then made way to give co-manager Mungo a run out but there was little more to see apart from more daft cross field passes (cut them out lads) and a well-placed pass for Vic that produced another good block from the opposition's keeper.
With next week off to rest some injury niggles, let's hope for a strong and more determined squad. They'll need to be if the ressies are to keep their noses in front of the chasing pack.
Keens Parks Rangers is a Guildford based football club and we are always looking for new players and sponsorship opportunities. Get in touch with us through our website or our social channels.