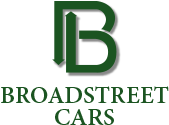 Keens Park Rangers                                0
West End Village                                     2
We welcomed back Dave Harris to the changing room this week, Gary with family responsibilities and Mick spending his week in the sun with a mysterious lady friend named "E Woods" in his phone book.
The golds made a couple of personnel changes this week by introducing Jambo and Jonny O'shea for Billy and Liam in the starting line-up.
A solid start from KPR with Jambo making an immediate impact by providing some solid challenges on the ground in air whilst also lofting some useful balls over the top of the West End defence for Woodsy and Jonny to run on to. The best effort on goal, however, was from Ben Wicherek (a left-back playing centre-midfield) who hit the ball sweetly from outside the area hitting the inside of the post.
Unfortunately Jambo's day was cut short when he was forced to hobble having fallen victim to a recurring groin strain. Thus ending the golds overwhelming control of the game.
The first goal came from a corner (shock) from the left hand side, the ball swinging away from goal beautifully met by Owen who, much to the delight of the West End player, placed the header straight to the opposition player who easily stuck it away.
Once behind, KPR struggled to create many chances and before long another corner from the left hand side was coming in. This time a good cross was met well by a West End defender and again Mr Lobby was picking the ball out of the net, not much anyone could do about this one.
At half-time we were not out of the game, the opposition were far from spectacular but the golds needed to create some chances to stand any chance of cancelling out the deficit.
The second-half left little to write home about, neither side was making many chances cancelling each other out at both ends. Harris made an attempt to try and get on top of the game by changing formation and bringing on Liam and TC. Again not much changed with some chances not taken and the occasional spot of good defending by both back fours.
Another disappointing result. The first team have a cup fixture to follow and maybe time to try something different in order to open up the opposition defences. Hopefully a win will bring such sweet relief that the match report may even be written and submitted before Friday afternoon beers begin to be consumed.