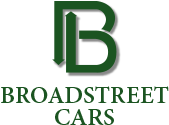 Keens Park Rangers Reserves        2
Guildford United Reserves              0 
Man-of-the-match: Archie Harris
Although the ressies fielded yet another team full of young debutants they were able to continue the good form of last week in a comfortable win over Guildford United.
That the ressies were able to field a full side at all owed much to Dave Harris and his connections with youth football. But a chronic shortage of players, who are willing to commit to playing every week, does appear to be a league wide issue as the opposition began the game with just ten men.
This advantage notwithstanding, the team looked most impressive, and, on this performance, Dave has uncovered a couple of gems. Of these the standout performer was his son Archie who showed early signs of his man-of-the-match performance in turning two defenders inside out only to be denied from close range by the keeper (who was probably the best player on the day).
Such was the skill involved there were calls on the touchline for a DNA test, but these dissipated somewhat when Archie was put through again only to fail to sort his feet out and squander the chance. It was clear others would materialize and many on the touchline were keen for one to fall for another debutant, Dave, who showed flashes of genuine pace.
Regrettably, their linesman's flag was even faster, and Dave failed to trouble the keeper who had already impressed before denying Liam a goal when it looked destined for the top corner of the goal. Liam's frustration was the compounded by another good save before a bizarre 'drinks break' halted play.
Nevertheless, the chances kept coming, and so did the saves with George and Alex being added to the list of thwarted players until the deserved breakthrough came from a corner that fell to Archie who showed great composure before drilling the ball into the opposite corner.
If the opposition keeper must have felt hard done by at half time, he was clearly in better shape than his left back who had to answer a rather urgent call of nature and the second half was significantly delayed in order to give him a chance to, ahem, compose himself. Even then, he still didn't make it in time and the poor man cut a very sorry figure when he finally re-emerged from the pavilion.
Indeed, his afternoon only got more difficult when the ressies utilised the luxury of their substitutes. Kurt and Freddie on the ressies maintained their dominance, but it was an unfortunate gift from the opposition that gave the ressies their second, which was easily put away by Dave. If that was well deserved, right back Aiden was denied his reward for a good performance by an offside flag, before an 'own goal' was also ruled out for offside.
If they were a little curious, the blatant hand ball the referee missed was nothing short of bizarre. But, with the game safe, the ressies could afford to laugh it off before the referee called time on what was a very encouraging afternoon.
Granted, the opposition were at a serious disadvantage all afternoon, but a youthful team (with some exceptions) had demonstrated the future of the club could be very exciting if they prove keen to stick around. Who knows, among them may emerge a club stalwart to challenge Chairman Crouchy who enticed many Fairlands FC old boys to the King's Head for his 60th birthday!?
A great evening that reinforced why team sport is something special, there were many wobbly legs by chucking out time, but many of the day's debutants will have to wait until they are old enough to drink before they can join in the post-match frivolities!