This Match Report is sponsored by Aalto Construction,  H&H Construction & Green Tangerine Catering
Surrey County Intermediate League (Western) Challenge Cup Final
Keens Park Rangers 3 Tongham 0 
Goals: Courage Moda 1, Bulldog Bullen 2
Man-of-the-match: Everyone
All roads led to Woking this week, where the KPR first team completed their best season on record with a comfortable win over Tongham in the league cup final at Westfield.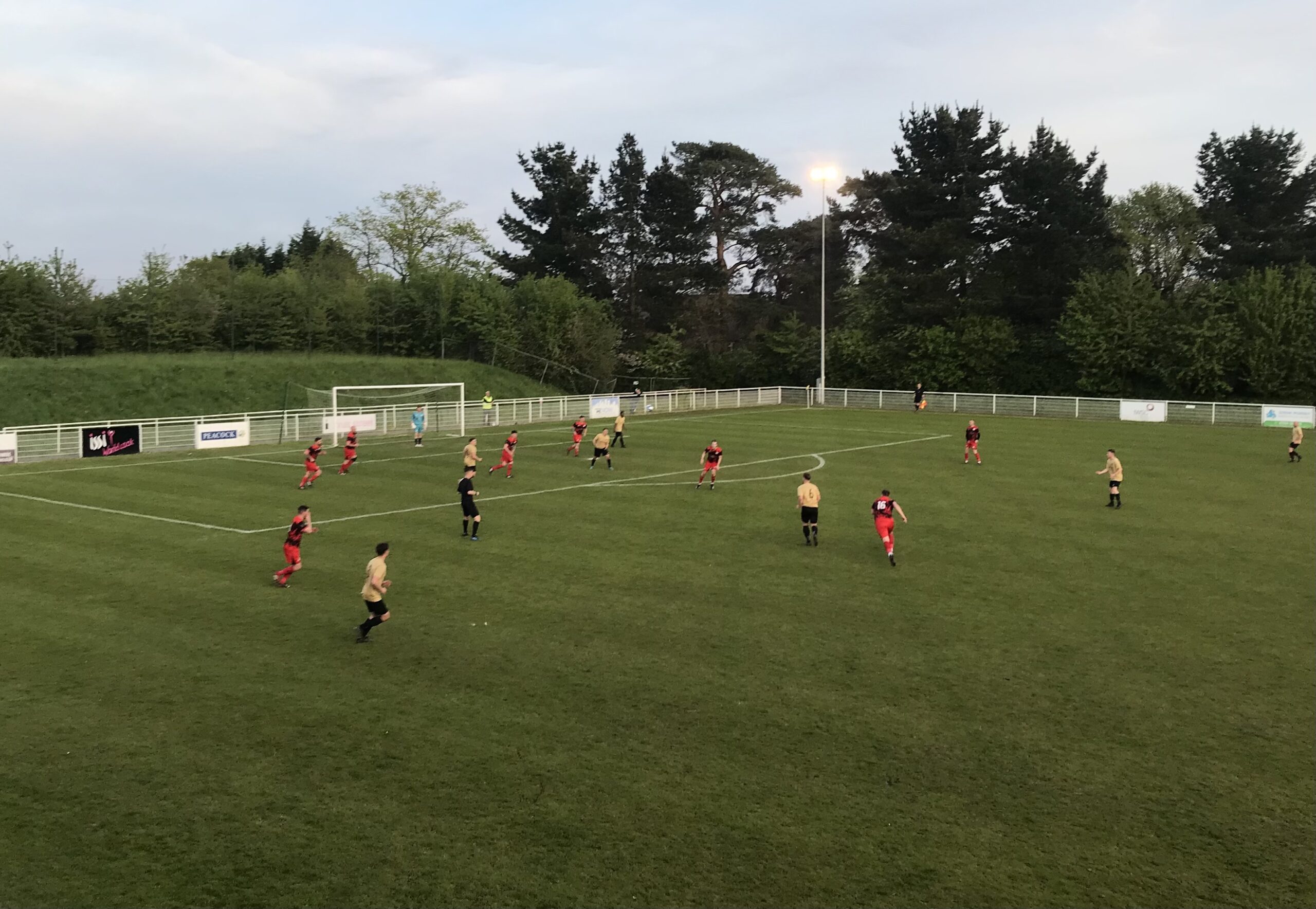 If few seriously doubted the outcome, the opening quarter of an hour did suggest the game might not be as easy as expected. Always robust and competitive, the opposition's preference for long balls was proving a minor handful for Simmo and the defence, with keeper Kieran forced into a couple of punched clearances, before almost being forced into his own net by the opposition's centre forward.
Going forward was proving a tad difficult also. Wether the surface of the larger than normal dimensions, passes were either misplaced or underhit until Doug finally got the ball over the opposition's high line. From then on it was a very one-sided race to the ball between Courage and the defender. And having got to the ball first, Courage nodded the ball ahead of himself before cutting inside the advancing keeper and finishing with aplomb.
The KPR supporters and players were in raptures. And, with confidence well and truly returned, KPR would have extended their lead soon after were it not for a good save to deny Luke after a lovely through ball from Bulldog. Despite this, KPR's dominance suggested a second goal was simply a matter of time. But before anyone could really guess how long it would be, it arrived after another eye-pleasing manoeuvre.
Beginning with a Bulldog nutmeg he laid the ball on to Mickey who found Luke at the edge of the box, who then popped the ball first time behind the defenders for Bulldog to complete the move with a cool finish over the advancing keeper.
2-0 at half-time was the least KPR deserved, and the second-half continued in much the same vein with a goal being disallowed for an offside. But before anyone really had time to grumble KPR were awarded a penalty after a shot from Bulldog was 'saved' by a defender following a good move down the left.
Although it may have been a red card on another occasion, the referee, who had a very good game, brandished a yellow before Bulldog dispatched the penalty. Now cruising at 3-0 most of the play was in the opposition's half. Doug had a shot well saved, before substitute Dan Way came on to make the defenders' evening even more uncomfortable.
The same went for fellow substitutes Seamus, Lucas, Nico and Josh. But as much as Lucas' spell on the pitch was short-lived, he almost set Courage free for a fourth goal were it not for another good save. Josh also set Bulldog free for a chance, but it was Seamus, however, who bled for the cause after receiving a whack to his face.
Nico, even got to touch the ball this week. And he set up Dan for a good opportunity that sadly went high and wide, before another header set Bulldog free for chance that the supporters filed under 'jug-evasion'.
In the end it was a comfortable, and well-deserved, win that capped off a sublime season for the club. With all this silverware, bar managers Chainy and El Boy might need to invest in some Duraglit (TM), but it was to club sponsors the King's Head that everyone convened to celebrate as long as long as they were allowed on a school night.
Congratulations to all involved on and off the field. And here's to more of the same next year.
This Match Report is sponsored by Aalto Construction,  H&H Construction & Green Tangerine Catering